AQUATIC ECOSYSTEM OUTDOOR S100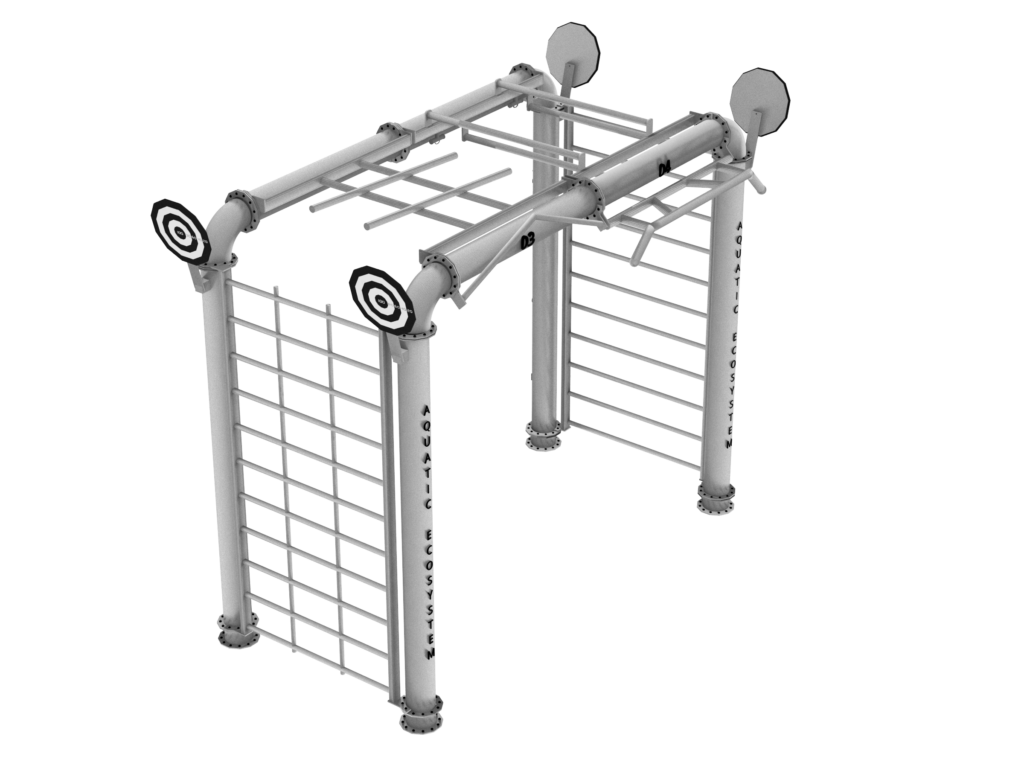 – MORE THAN 200 EXERCISES
– EACH STALL BAR IS DIFFERENT
– EACH PULL-UP BAR IS DIFFERENT
– EACH MONKEY BAR IS DIFFERENT
Aquatic Ecosystem is an innovative, functional training system which includes endless product configuration options depending on the user's training needs and available space.
Aquatic Ecosystem allows the selection of over 50 accessories and racks for storing products used in training. Aquatic Ecosystem is compatible with all popular accessories, including: TRX, Bosu, Basket Bullet, Reebok Step, CrossCore, Stroops, Vipr etc.
The standard version of the Aquatic Ecosystem Outdoor S100 includes:
1x Bridge Single 100 IN
1x Stall Bar – Vertical Ladder – Straight
1x Stall Bar – Vertical Ladder – Grid
1x Monkey Bar – Up/Down
1x Monkey Bar – Hashtag
1x Pull-Up Bar 7-Grip
1x Pull-Up Bar Peak
1x Pull-Up Bar Stainless Steel 26mm
1x Pull-Up Bar Stainless Steel 33mm
2x Basket Bullet Wall Ball Target
MULTIFUNCTIONAL DEVICE FOR GENERAL DEVELOPMENT TRAINING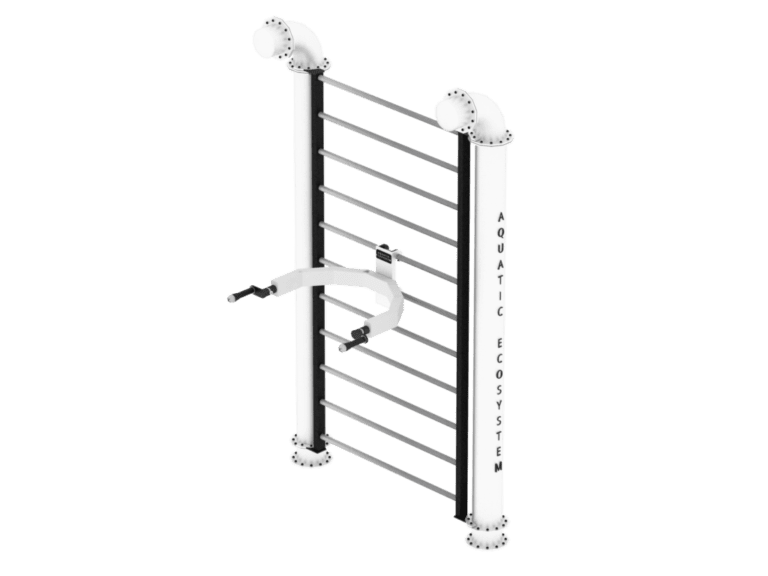 DIP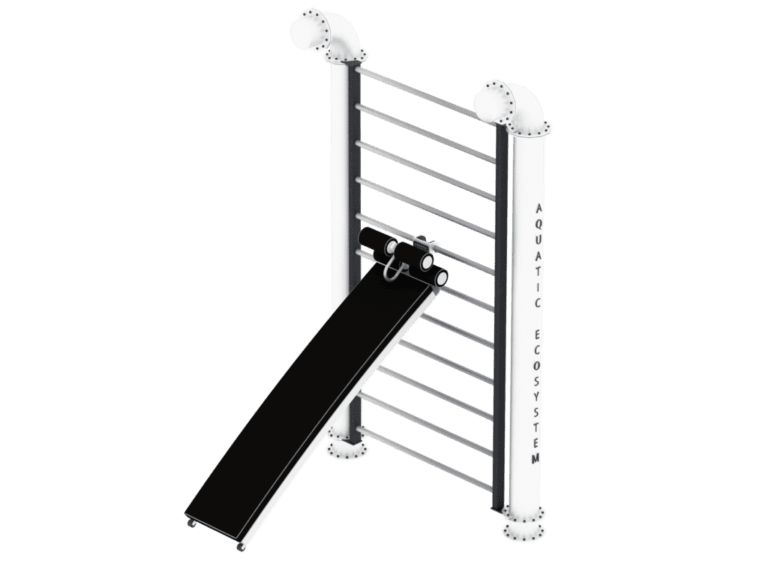 ABDOMINAL BENCH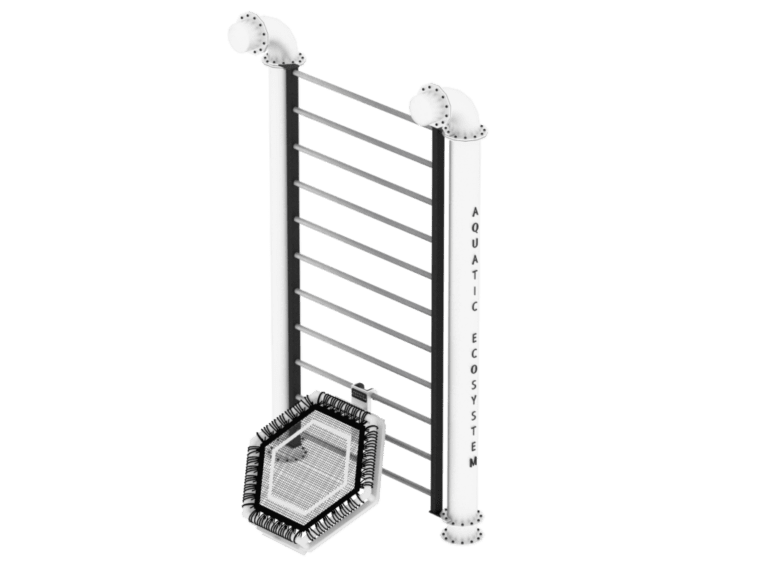 MEDICINE BALL REACTOR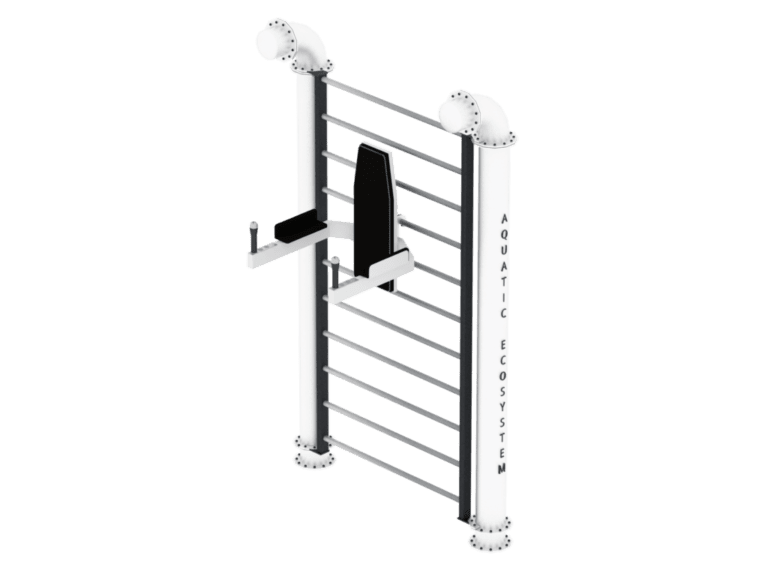 ABDOMINAL MUSCLE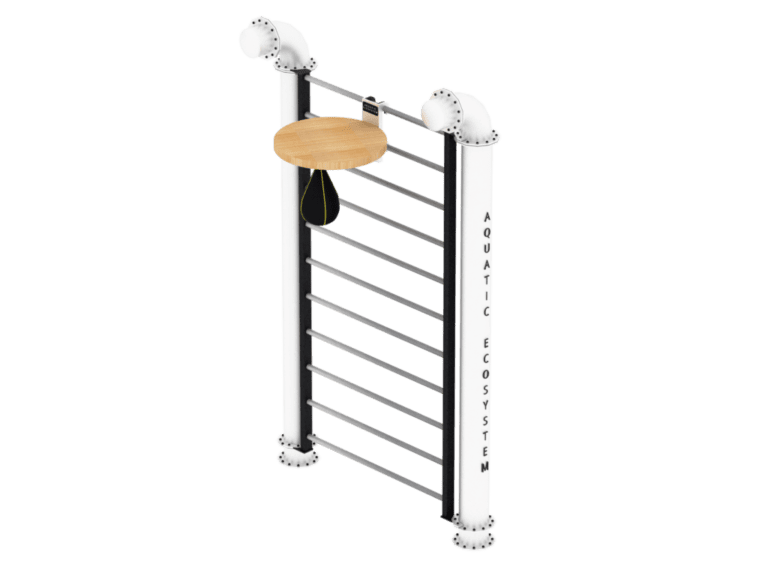 SPEED BAG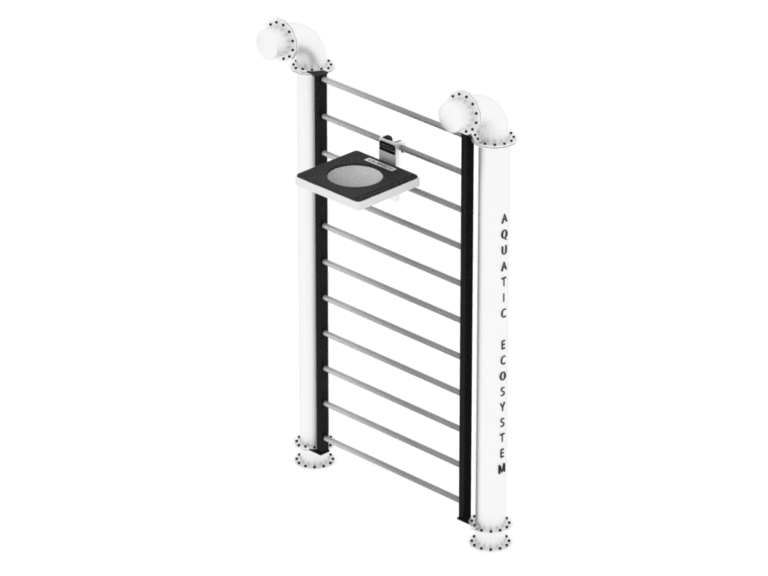 MEDICINE BALL SQUAT
Users working on the frame
CE / EU Declaration of Conformity
Quincy Cross Competition Power Racks in the basic version are made of polished stainless steel, thanks to which we obtain a beautiful and extremely durable structure. The lack of additional varnishing also allows the product to maintain a perfect appearance for as long as possible, because in this way we eliminate all possible mechanical damage to the varnish coatings that can always occur in public utility products.
However, at the customer's request, we varnish our products in all available RAL CLASSIC colors and colors with the "HAMMER" structure.
In example below there is a QR Code link to the website www.ral-farben.de/en/all-ral-colours, which shows all available RAL colors.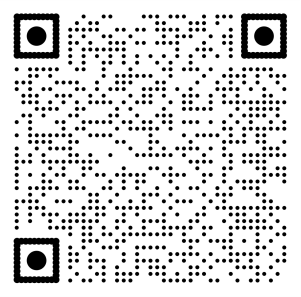 ECOLOGY / ENVIRONMENT / SOCIAL RESPONSIBILITY
We are so certain of the quality of our devices that we set a 10-year commercial warranty for their integrity. We were not interested in extending the warranty for twice as long as is the standard in the business – we just extended it over 5 times!
21 YEARS is the guaranteed life cycle of the product. In that time, we guarantee availability of all spare parts for our devices.
The constructions of our devices are produced 100% from stainless steel, due to which we eliminated entirely other, less durable materials.
Users do not need electricity, air conditioning or heating to train outside. All they need is the will to train.
A device for outdoor functional training which develops full body muscles.
1) Made entirely of stainless steel.
2) Made of pipes with a diameter of 159 mm.
3) Pull-Up Bars – 4 different shapes and sizes.
4) Monkey Bars – 2 different shapes and sizes.
5) Stall Bars – 2 different shapes and sizes.
6) Instruction plates made of 3 mm thick dibond, printed in UV technology, laminated with polyurethane.
7) Dimensions: length 307 cm / width 167 cm / height 265 cm.
8) Accuracy class: A – high accuracy.
9) Class of use: S – for professional or commercial use.