ABDOMINALS / OBLIQUES /CHEST / BACK / SHOULDERS / BICEPS / TRICEPS / FOREARMS
CE / EU Declaration of Conformity
Quincy Cross Competition Power Racks in the basic version are made of polished stainless steel, thanks to which we obtain a beautiful and extremely durable structure. The lack of additional varnishing also allows the product to maintain a perfect appearance for as long as possible, because in this way we eliminate all possible mechanical damage to the varnish coatings that can always occur in public utility products.
However, at the customer's request, we varnish our products in all available RAL CLASSIC colors and colors with the "HAMMER" structure.
In example below there is a QR Code link to the website www.ral-farben.de/en/all-ral-colours, which shows all available RAL colors.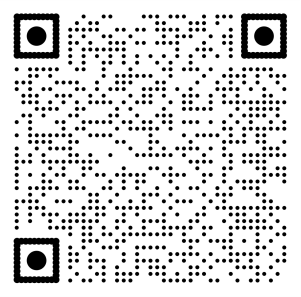 ECOLOGY / ENVIRONMENT / SOCIAL RESPONSIBILITY
Users do not need electricity, air conditioning or heating for outdoor training. All that is needed is the motivation to do it.
Our devices are made of 100% stainless steel, which allows us to completely eliminate other less durable materials.
We are so confident about the quality of our devices that we have established a 10-year commercial warranty to guarantee their integrity. We didn't only double the industry standards – we extended it over 5 times!
21 YEARS is the guaranteed product life cycle, during which time we will guarantee the availability of all spare parts for our devices.
IVE devices are virtually maintenance-free. A 5-minute session every 6 months will be sufficient to keep your IVE device safe and operational.
Delve into an innovative realm of fitness with the IVE Multi Functional Rack, a quintessential gem among outdoor machines that transforms any outdoor gym into a sanctuary of comprehensive physical training. This marvel is not merely a rack but a conduit to a plethora of workouts, tailored to sculpt various muscle groups including the chest, back, shoulders, biceps, triceps, and forearms, adapting to every user level from teenagers, adults, to professionals.
The IVE Multi Functional Rack is a beacon for those embarking on a journey to discover the best outdoor gym experience. The design is a testament to versatility, embodying the essence of multi-functional rack and mutifunctional rack principles, hence offering a myriad of workout possibilities from CrossFit to conventional strength training regimes. Its dimensions, 389 cm in length and 143 cm in width, are meticulously crafted to accommodate diverse workout routines while ensuring it fits seamlessly into various outdoor gym spaces, even when pondering small outdoor gym ideas.
Amidst the burgeoning trend of outdoor CrossFit gym setups, this rack emerges as a stalwart companion for enthusiasts, boasting a robust structure engineered to endure the rigors of intense workouts, and establishing itself as an excellent outdoor CrossFit rig. Whether you are engaging in high-energy CrossFit routines or indulging in a squat leg press workout, this rack is your ally, promising a seamless transition between exercises.
The pursuit of the best outdoor gyms often leads fitness aficionados to the IVE Multi Functional Rack, a name synonymous with quality and versatility in the realm of outdoor machines. This rack is not just an apparatus; it's a commitment to a lifestyle of robust health, a step towards building your dream outdoor gym, a venture into exploring outdoor CrossFit gym possibilities, and a companion in your quest for physical excellence.
The IVE Multi Functional Rack is not just a piece of equipment; it's a chapter in your fitness story waiting to be written. So, why wait? Embrace the IVE Multi Functional Rack, transform your outdoor gym space, and script your fitness saga under the serene embrace of the great outdoors.